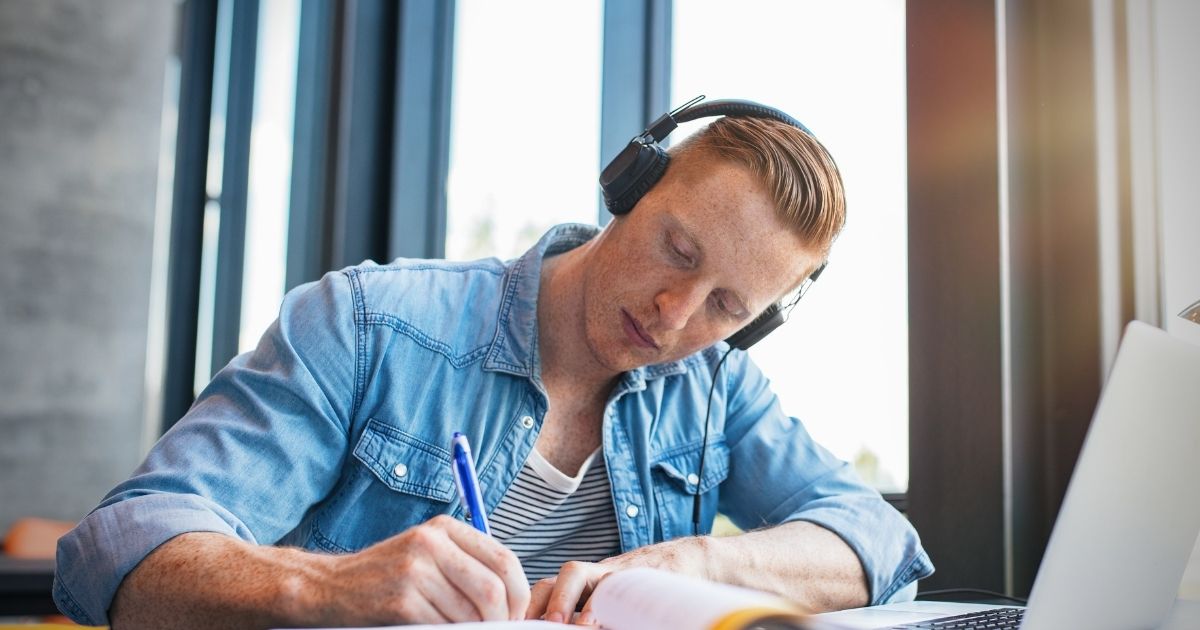 As a young kid, you most likely received a back to school shopping list in your local newspaper or in the mail. Your parents or guardians may have taken you to purchase your school supplies for the new year, signifying the end of summer. Now that you're older, you are likely in charge of managing your own money, which makes having a fall savings plan even more important. Read the following back to school resources to save money during the next academic year.
1. Create and master your budget
The first step to budget mastery is to create a college budget that's flexible and realistic. You'll want to include categories for the past (any credit card debt or student loans you need to pay off), the present (all costs of living, including rent, utilities, groceries, entertainment, etc.), and the future (savings, an emergency fund, and long-term investments).
Because a budget is a comprehensive view of your income and expenses, budgeting usually isn't a task that can be done in your head; you'll need to use a printable budget template, excel, or other budgeting app to craft a budget that works for you. After you've mastered the budgeting basics, you'll want to double check you're not making any common budgeting mistakes. Any extra money you acquire, like a tax refund or gift, should go towards your future.
2. Learn how to stand out for scholarships
When it comes to paying for your educational expenses, scholarships can provide a major contribution. As your college tuition will most likely cost more money than what you have available in your checking account, you'll want to apply for scholarships offered each year by numerous businesses, organizations, individuals, and more.
Scholarships are "free money", which attract hundreds of students to the same scholarship applications. Finding a way to make your essay appeal to the scholarship committee is a must. Organization, paying attention to detail, and showing your personality are just a few tips to help your scholarship application stand out.
3. Plan affordable (or free!) entertainment
As a student, it can be hard to actively manage your personal finances and social life. After working hard in school, clubs, or other activities, it may feel right to reward yourself with a night out to recharge. However, your savings account may not have room for an elaborate, expensive night.
When it comes to entertainment in college, you shouldn't have to choose between having fun and affordability. In fact, there are an abundance of enjoyable entertainment ideas that won't clean out your savings! Whether it's for girls night or spending time with your partner, there are plenty of affordable date ideas to help you create lasting memories with the people that are important to you.
4. Utilize student discounts
Being a student has the potential to stretch your bank account, but it can also come with some financial perks. Many restaurants and retailers recognize that money can be tight in college. Because they still want students to experience their services, retailers will offer student discounts to help save you money on school items.
Most deals for students only require you to show your student ID or type in your student email address. You can find deals or discounts on everything from school supplies to food to clothing. Make sure you do your research on student discounts before you buy any products this fall semester in order to save money on items you were going to buy anyway.
5. Pick up a side hustle
Your college schedule may be filled with going to class, studying, and doing homework, leaving limited time for employment. As working a full-time job is unrealistic, students may turn to a part-time position. Your best bet would be to find an on-campus job or another employer who will work around your school schedule.
If you happen to be unsuccessful in finding a job that fits your free time, you can still earn money by picking up a side hustle. As a side hustle implies, you get to set your own hours outside of your primary tasks as a student, meaning you will work when you're free and willing. This side hustle will help you bring in extra money each month to put towards your tuition payments or savings goals.
6. Save money on groceries
As a freshman, you'll likely have a meal plan at your school's dining hall. Because you're paying for your meal plan in advance–whether you eat there or not–you'll want to make the most out of it. Try to avoid eating off-campus each time you get the urge to. If you must quell your off-campus cravings, opt to cook in your apartment or dorm kitchen.
Food is a necessity but spending excessive amounts of money on convenience could disrupt your budget. When you're cooking, you'll need to have a few groceries on hand to make your favorite snacks and meals. Utilizing a few tricks for saving money at the grocery store can help keep your food costs in check and your stomach full.
7. Build good habits with a credit card
Using a credit card in college can help build good credit habits that carry over into your adult life. In fact, using your credit card responsibly can help you build your credit score as well. You'll want to make sure you're paying your credit card statements on time each month. Better yet, you should strive to pay off the entire statement balance to avoid paying interest charges or late fees.
There are many reasons to get a credit card in college, but one of the most important is to show lenders you have experience managing credit well for a number of years. Your responsible credit card usage could potentially help you qualify for more favorable interest rates and could improve your chances of an apartment rental application being accepted.
Although prepping for school can be expensive, reading a few articles can help you save money in college. As you're in charge of your own back-to-school budget, do some research to limit your unnecessary and impulsive expenses as fall approaches. Don't be afraid to get creative with your cost cutting, like implementing practices to be more energy-efficient or signing up for your streaming services with your student discount. No longer relying on mom and dad to help with your finances can be tricky, but having a solid plan and a good financial mindset can make the transition that much smoother.