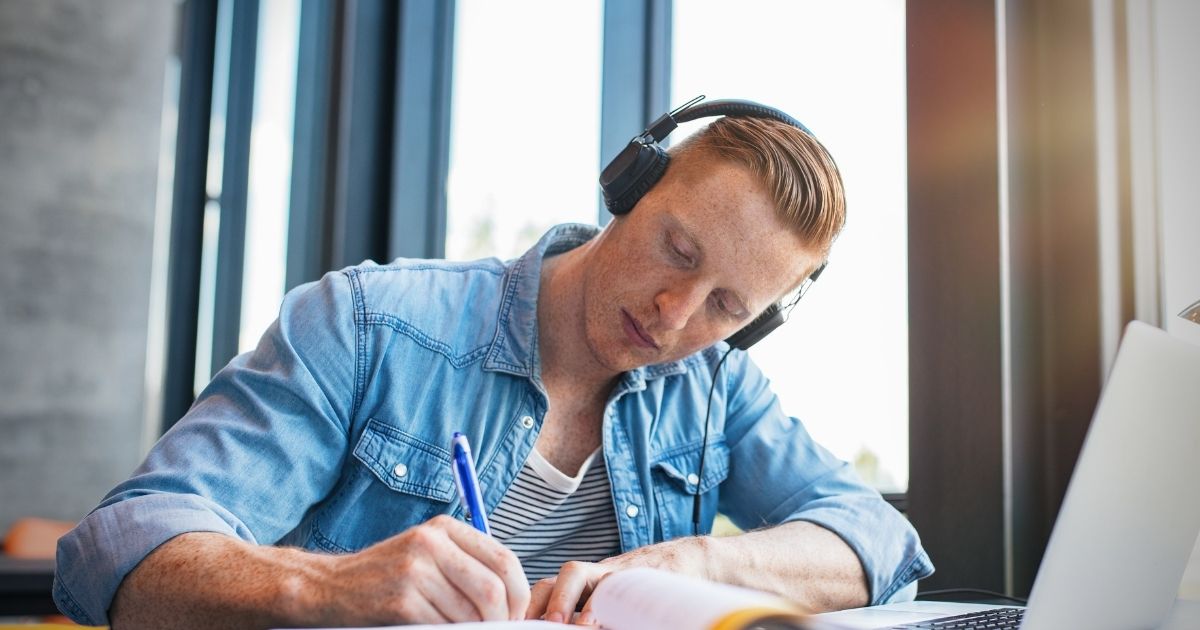 Fall classes are just around the corner. With them comes challenges of uncertainty. While you can't plan for uncertainties ahead, you can take steps to prepare for a money-saving semester before school starts. Whether you'll be attending classes in person or online, keep reading for 7 tips and resources to help you save money during the back to school season.
1. Create and master your budget
Knowing how to budget is an essential personal finance skill for college students. The first step in mastering your school budget is to create one! (This free printable budget template can help.) Budgeting isn't a task that can be done in your head. Once you think you've got a handle on budgeting basics, check to make sure you're not making any common budgeting mistakes.
2. Learn how to stand out for scholarships
College tuition is expensive, but scholarships can help curb the costs! There are thousands of scholarships offered each year by numerous businesses, organizations, individuals, and more. However, once you find scholarships to apply for, there can be thousands of students submitting applications for the same scholarship. Finding a way to help your scholarship application stand out from others is a must. To help give yourself an edge, read 10 Ways to Stand Out When Applying for Scholarships.

3. Plan affordable (or free!) date nights
When it comes to dating in college, you shouldn't have to choose between fun and affordability. In fact, there are plenty of enjoyable date ideas that won't clean out your savings! If you're in search of the perfect, college budget-friendly date look no further. Here are affordable date ideas to help you out.
4. Utilize student discounts
Being a student can stretch your bank account, but did you know that it can also come with some financial perks? Many restaurants and retailers recognize that money can be tight in college, but they still want students to experience what they have to offer. You can find student discounts on everything from school supplies to food to clothing. This list of student discounts can help save you money during the fall semester.
5. Pick up a side hustle
For many college students, working full time is unrealistic, and working part time can be a struggle as well, especially during the Fall semester when social distancing is encouraged or required. Luckily, students can still find ways to earn money on the side by picking up a side hustle. To get started, read 10 Side Hustles to Make Extra Money While Social Distancing.

6. Save money on groceries
Fast food can work in a pinch, but for many snacks and meals, you'll want to have groceries on hand. Students who are new to taking care of grocery shopping on their own may fail to realize that there are many tricks to save money at the grocery store. Get your shopping list ready! Here are 16 Tips to Save Money While Grocery Shopping that can help get you started.
7. Build good habits with a credit card
Using a credit card to build good credit habits while in college can pay off in the long run. In fact, it can help you save thousands of dollars over the course of your lifetime. Showing you have experience managing credit well for a number of years will help save you qualify for a more favorable student loan rate and will improve your chances of an apartment rental application being accepted. If you're considering taking on the responsibility, read 10 Reasons to Get a Credit Card in College.
The semester may be uncertain, but things like your budget and scholarship applications don't have to be. Research and plan ahead to help give yourself an edge during the back to school season.