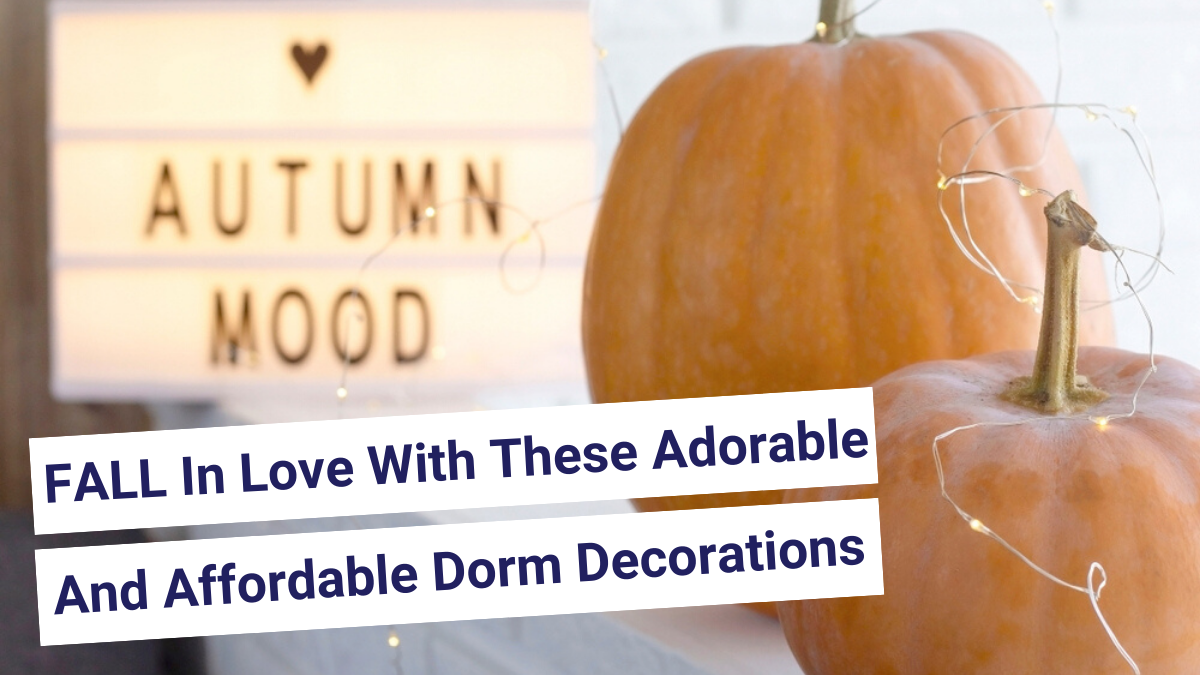 Fall is full of beautiful colors and perfect weather, and great decorating opportunities! Whether you're in the dorms or an apartment, decorating for the season is always a good idea. Plus, nothing makes your dorm feel more like home than inviting decorations! Enjoy this list of adorable autumn decorations that won't drain your wallet. Happy Holidays and have fun decorating!
Bring The Outside In
There is no better way to decorate for fall than matching natures aesthetic. Make your dorm or apartment feel like a lovely autumn day with these amazing decorations.
Artificial Oak Leaves Bouquet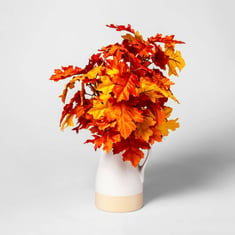 This beautiful Artificial Oak Leaves Bouquet will fill your room with that warm and cozy fall feeling you love.
Sunflower Bouquet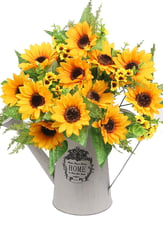 Brighten up your room with this bright and happy Sunflower Bouquet.
Make It Cozy
The weather is getting colder and you know what that means... blankets and pillows! Be ready to bundle up and binge your favorite show with these cozy fall essentials.
Yellow Knitted Blanket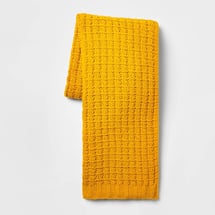 Keep warm with this cozy Yellow Knitted Blanket. It's the best for cold fall nights and long study sessions.
Cream Knitted Pillow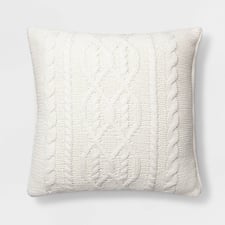 A soft and cushy pillow is always great addition to your dorm, and this Cream Knitted Pillow is a perfect candidate to contribute to your autumn aesthetic.
Picture Perfect
Turn that empty wall into the perfect picture place! Be prepared for the most impromptu photo-shoots with these photogenic wall decorations.
Garland Fall Leaves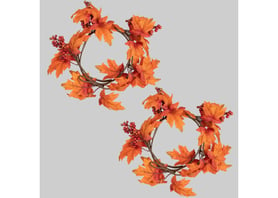 Drape these Garland Fall Leaves around your walls to liven up your space and add some much needed color.
'Happy Fall' Banner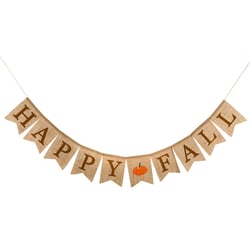 Make your room feel more inviting with this friendly 'Happy Fall' Banner.
Change It Up
It's the season of change, so why not switch up a few things? Out with the old, and in with the new! These fall decorations will be sure to bring your room to life.
Flannel Sheet Set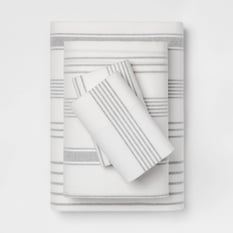 This Flannel Sheet Set is a great upgrade for a festive fall dorm.
Pumpkin Welcome Sign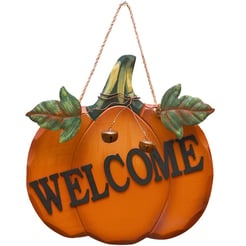 Complete the home-y feel for your dorm with this Pumpkin Welcome Sign.