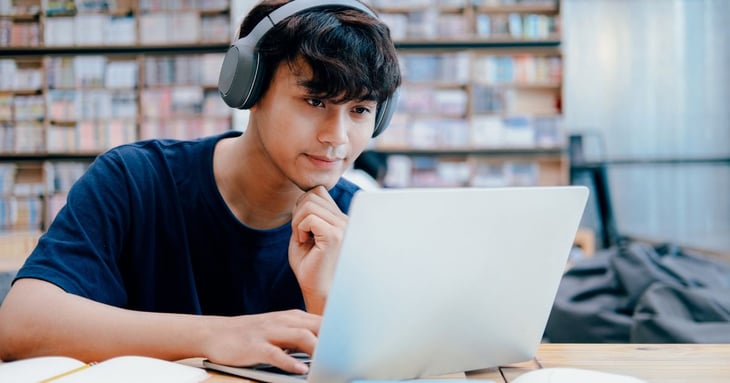 Scholarships can be put towards education expenses, like tuition, room and board, books, student loans, or other costs. As a student, you're usually advised to begin looking for scholarships during your junior and senior years of high school. However, your scholarship search shouldn't stop when you step onto campus. You can keep applying for scholarships all throughout your college years.
Some scholarships, like the $2,000 1st Financial Bank USA Financial Goals Scholarship, are an essay-based scholarship for students planning to attend or currently enrolled in college. Other scholarships may require exceptional grades or impressive talents. When it comes to out-of-the-box scholarships, it isn't necessary to have a perfect GPA, hours of community service, or experience as a sports captain. Weird scholarships are a great way for students of a particular niche to earn money for college.
What is a weird scholarship?
A weird scholarship is a scholarship that doesn't follow the traditional list of requirements. Most scholarship committees will sift through applicants based upon their academic status, achievements, or essay-writing ability. However, weird scholarships look past a student's academic capabilities. Instead, these unique scholarships focus on rewarding students with special talents, medical history, ethnic backgrounds, and other unique qualities
Weird scholarships offer a variety of opportunities for all students. There are scholarships for asthma patients, jugglers, star trek fans, tall women, knitters, and everything in between. Some businesses even offer scholarship programs to their employees, such as select McDonald's restaurants.
What are the qualifications for unusual scholarships?
Each weird scholarship has its own qualifications. In fact, you might already be qualified for a number of unique scholarships. Before searching for weird scholarships, think about your personal qualities or quirks that could make you eligible. You might be surprised by the scholarship results you're able to find. Some common requirements for weird scholarships can be your personal characteristics, fun hobbies, or unique interests.
Scholarships based on personal characteristics
When you're searching for scholarships based on personal characteristics, consider any unique features that set you apart from others. These characteristics could be your ethnicity, heritage, origin, or language. This information even includes unique physical features, such as skin color, hair color, eye color, height, age, etc. The following examples of personal characteristics scholarships focus on height and dietary restrictions.
Scholarships based on hobbies
You can also qualify for a scholarship just by how you spend your free time. Hobbies are an excellent way for high school seniors and college students to find free money to help pay for college. You can find scholarships geared toward students who like video games, creative writing, art, and more. The following examples of scholarships based on hobbies include a popular card game, crafting with duct tape, and duck calling.
The

Gamers Helping Gamers

scholarship is awarded to players of the popular wizard card game Magic the Gathering. Applicants are asked to submit an essay about their most and least favorite Magic cards.
Duck Brand Duct Tape's

Stuck at Prom

scholarship contest awards students who create the best prom attire using duct tape.
High school seniors who excel at duck calling can receive a scholarship for college by winning the

Chick and Sophie Major Memorial Duck Calling Contest

.
Scholarships based on unique interests
When it comes to scholarship searching, your interests can set you apart from the crowd. Traditional interests, like sports, music, or journalism, have many well-known scholarships available. Yet, even your underground interests could stir up a scholarship or two. The following unique interest scholarships focus on zombies, potatoes, and candy making.
If your school was overtaken by zombies, the

Zombie Apocalypse Scholarship

awards the students who have the best survival plan.
This

National Potato Council Scholarship

awards graduate students who have strong interest in research affecting the potato industry.
If you like candy (or more specifically how it's made), you could win the

ACT John Kitt Memorial Scholarship

. College sophomore, junior, or senior applicants are asked to submit their work experience or research projects in the field of confectionery technology.

How do I find weird scholarships?
Every year, hundreds of new scholarships join the scene. Don't be discouraged if you can't find a perfect scholarship match right away. There is a strong variety of scholarships with unique requirements, you just need to look closely. When it comes to searching for out-of-the-box scholarships, there are several things you can do to strengthen your search.
Every year, thousands of new college scholarships are ready and available for students to claim. If you take your time while sifting through all of the scholarship opportunities, you'll find there are many that come with unique requirements; you just need to be creative with your scholarship search. There are several things you can do to strengthen your search and stand out when applying for scholarships.
1. Know what makes you unique
Before you begin, it's wise to write down any personal information that could set you apart from the competition. Spend some time thinking about your heritage, current talents, achievements, community service, work experience, and future goals. Also consider your personal interests, such as tv shows, hobbies, games, clothing brands, etc. If you're having trouble identifying all of your personal skills or characteristics, ask a family member or friend to help you compile a list.
2. Stay organized
No matter how weird they are, most scholarships ask for the same materials. Having all of your information in one place will make it easier to complete entry forms on scholarship websites. Prepare a list of people who could write you a letter of recommendation, if it's applicable. You can even start a scholarship spreadsheet to organize the due dates of the scholarships you're eligible for. Getting organized early for your scholarship journey can help quicken the search and make the whole process less stressful.
3. Use the internet
Browsing the internet is an easy and effective way to browse for scholarship opportunities. There are websites and databases dedicated to helping students with their scholarship search, like CollegeData's Scholarship Finder. Once you enter your eligibility criteria, such as your GPA, religion, extracurricular activities, and/or area of study, then the scholarship search tool will then turn up scholarships you qualify for. Using search engines and scholarship databases are a great way to find scholarships you might not have otherwise heard of.
4. Check for local scholarships
It's a good idea to keep your eyes peeled for any local scholarship opportunities. A student applying for a local scholarship has a good chance of their application being chosen simply because of their location. Usually, there is less competition and thus a greater chance of winning local scholarships. You can also reach out to your counselor, financial aid office, or admissions officer to potentially find local and regional scholarships that you might not know about.
5. Consider contests
Businesses, community organizations, private groups, or even some colleges might hold contests to give students cash awards. Although the prize amount varies, the winning applicant(s) may receive an award for submitting a winning artwork, poem, essay, live performance, video, etc. If you were to win a contest, you could use your prize money to reduce some of the expenses that scholarships don't usually cover, like a laptop, software, groceries, transportation, or other personal items.
6. Ask your parents
While finding weird scholarships is about what sets you apart, it's also important to consider how parents can help you qualify for scholarships. Your parents' employers may offer scholarships specifically for children or dependents of employees. If your parents served in the military, there might be military-specific scholarships you're eligible for. Even the colleges your parents attended could make a difference in your eligibility for a scholarship.
Searching for scholarships can be a daunting process, especially if you feel as though you don't fit into the traditional merit-based criteria. However, there's no need to worry; after all, there is a weird scholarship for just about everyone. While typing your information into each scholarship application can be tedious, remember that one scholarship could make a difference of $1,000+ in your college fund.
If you happen to come across a crazy scholarship that you don't qualify for, share it with a peer who might be interested. Chances are, they will do the same if they run across a scholarship that fits your qualities. The simple act of referring scholarships to your friends can help you prepare for networking in college. For now, we wish you the best of luck in your weird scholarship search.