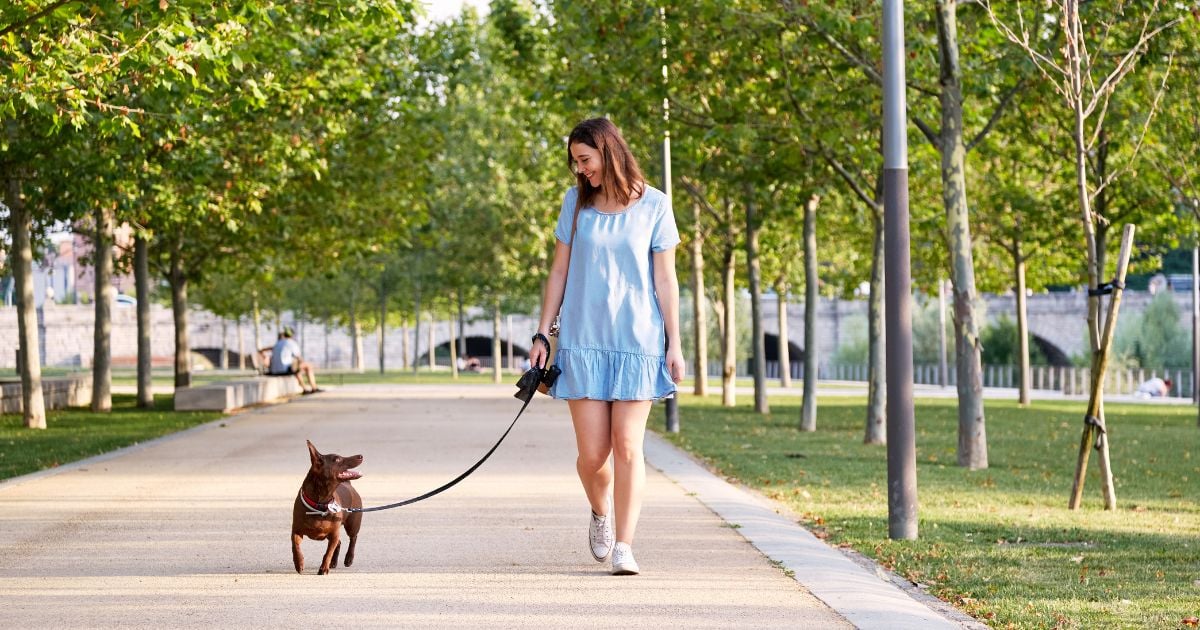 As a college student, financial challenges are bound to arise, as paying for higher education is no small task. While scholarships and financial aid can provide some assistance, they may not cover all of your expenses. Many students may turn to part-time jobs to fill the gap, but the hours might not work with your class schedule. That's where side hustles come in – flexible gigs that can help you earn additional cash in your spare time. Keep reading to discover 24 of the best side hustles to make extra money in college.
1. Become an online tutor
If you have specialized knowledge in a subject, becoming an online tutor can be a rewarding experience. It allows you to earn extra income while helping others improve their understanding of difficult subjects, like math, chemistry, and foreign languages. In addition, you can tutor from the comfort of your own home or dorm. Tutoring online is the perfect side hustle for students pursuing a career in education. As a tutor, you can add valuable credentials to your resume and add to your wallet simultaneously.
2. Sell items online
Selling stuff online has never been easier. From the popular e-commerce sites like Amazon, Etsy, and eBay to more niche platforms like Depop or Poshmark, the possibilities are endless. You can sell anything from your own gently worn clothing to handmade crafts. You might also consider buying items at a lower price and selling for a higher price to make a profit. In this side hustle, consistency is key, since the most time-consuming aspect is finding items to sell or making your own. Keep listing your items and even promote them on social media to gain more traction.
3. Offer dog walking services
Dog walking offers an enjoyable and easy way to earn an income in college. This flexible side hustle is perfect for pet lovers or students with busier schedules. To start building your clientele, you can advertise your services on your social media accounts or community bulletin boards. In addition to earning a modest income, dog walking can be a great way to get exercise and alleviate college-related stress.
4. Flip furniture for profit
If you're looking for a creative side hustle idea, consider flipping furniture for some extra cash. The process involves buying used furniture and refurbishing it to sell at a higher price. You can find pieces at thrift stores, garage sales, and even online marketplaces like Craigslist or Facebook Marketplace. After buying initial refurbishing supplies, such as sandpaper and paint, flipping furniture could turn out to be a lucrative side hustle. Students living off-campus typically have an advantage with this side hustle. They tend to have more space available in their homes or apartments compared to those living in dorms.
5. Start detailing cars
College students can earn extra income by starting a car detailing business. Detailing cars is a practical and flexible option for students looking to work around their class schedules. Many college students can kick off their detailing business with relatively affordable equipment and products. At first, you might only need car wash soap, microfiber towels, a vacuum cleaner, and a few detailing brushes. Start by detailing cars for friends and family to gain experience. As you gain confidence and improve your skills, you can gradually include more advanced detailing services.
6. Sell digital products
Selling digital products can be a great passive side hustle that can ultimately help you stop stressing about money. Products can be created once and sold multiple times, making the potential for profit endless. Popular digital product categories include eBooks, stock music, art files, and online courses. To increase your chances of success, it's important to create products that are high quality and user-friendly. This will help to build a positive reputation and increase the likelihood of repeat customers.
7. Get certified as a referee
When you become a certified referee, you can get paid to stay actively engaged in a sport you're passionate about. First, you'll need to choose your sport of interest, whether it be football, basketball, soccer, baseball, etc. After passing the certification exams, you must stay up-to-date on the latest rules and guidelines. Being a referee fosters personal growth by honing your decision-making, communication, and conflict-resolution skills. Games are usually held at night or on weekends, making it feasible to balance with most classes.
8. Join a food delivery service
If you have a car, another convenient side hustle is food delivery. You can deliver groceries, pick up to-go orders, or drop off other essential items to the individuals who request these services. You can start delivering food through online platforms like GrubHub, UberEats, or DoorDash. Plus, a delivery gig will give you the flexibility to choose hours that suit your schedule. For example, if you need more time to study one particular week, you can limit your hours without penalty.
9. Start a blog
Creating a blog that is both engaging and profitable requires patience, dedication, and consistency. However, it is an investment that can pay off significantly over time. If you're unsure of what your blog should be focused on, start by considering your hobbies or interests. Some potential niches include baking and cooking, fashion and style, or wellness and fitness. To monetize your blog, you can sell ads on your page or use affiliate links. You can also collaborate with companies to create sponsored content that aligns with the company's brand.

10. Offer music lessons
If you have musical talent and a desire to teach it, consider offering music lessons in your college community. You could advertise your piano, guitar, or vocal lessons to peers or elementary students in your area. You'll be able to share your love of music with others, while gaining valuable teaching experience. Additionally, offering music lessons in college can help foster a love of the arts among your peers or community.
11. Do freelance work online
Freelancing offers students a flexible, self-employment option during college. To begin your freelance journey, select a niche that aligns with your skills and interests, such as web design, writing, marketing, graphic design, and more. You'll want to establish a pricing strategy and start building your portfolio to attract clients. Doing freelance work allows you to utilize your technical skills to gain real-world experience before you graduate.
12. Try proofreading
Professional proofreading is similar to freelancing. If you find yourself mentally correcting the grammar or other issues on content, proofreading might be a good fit for you. One example is proofreading for a blog or author, making sure that their content is free of errors and ready to post. You could also offer to check your classmates' resumes for potential resume mistakes. Because this side gig is flexible and has a low-stress environment, proofreading is easy to add to your existing commitments.
13. Participate in focus groups
Participating in a focus group is a great way to share your thoughts or opinions on products and earn money while doing it. In this side gig, diverse groups of people are brought together to discuss a new or existing product, service, or course. The primary purpose of a focus group is to provide companies with candid feedback about their brand and operations. This side hustle is flexible, convenient, and can be done from anywhere via online platforms.
14. Rent out a room in your house or apartment
For college students with a vacant room in their apartment or house, renting it out is an easy way to make some extra money. There are almost always students looking for more affordable and convenient housing options near campus. By renting out this space, you are helping a fellow student lower their housing expenses while improving your own financial situation. You could also consider renting out the room for storage purposes, if you don't want a roommate. Before you post your available space, make sure that your actions aren't violating the terms of your lease.
15. Become a brand ambassador
A brand ambassador is a person hired to promote a company's brand in a positive light. This role helps the company educate customers, raise brand awareness, and provide customers with a personal connection. As a brand ambassador, you might sample products, share brand-inspired content, and craft reviews on social media. College students have a unique opportunity to excel in this role, as college campuses are an ideal platform to promote a brand or product quickly.
16. Participate in online surveys
Companies and organizations are constantly looking for feedback on their products, services, and initiatives. You can provide feedback by participating in online surveys from the comfort of your own dorm or apartment. Signing up for websites or apps can match you with surveys based on your interests and demographics. Depending on the length and complexity of the survey, completing one can earn you anywhere from a few cents to a few dollars.
17. Take on house- or pet-sitting
When people leave for vacation, it can make them feel uneasy to leave their home or pets unsupervised. This is where house- and pet-sitting come in. House-sitting involves tasks such as watering plants, collecting mail, and ensuring the security of the property. Pet-sitting, on the other hand, requires feeding, walking, playing with the pets, and administering medication if necessary. Not only can these activities earn you money, but they can also help you develop time management and communication skills.
18. Babysit in your community
Babysitting is a popular option for college students looking to earn some extra cash. It requires responsibility and the ability to prioritize child safety. Additionally, the flexible hours and ability to work for multiple families make it a great side hustle. Families who need child care may pay you extra if you're available on short notice. However, setting clear boundaries and expectations with the families is crucial. With these things in mind, babysitting can be a fun and fulfilling job for college students.

19. Do lawn work
If you're looking to make some extra cash, consider offering lawn services in your area. You can take on a variety of tasks, such as mowing, raking, hedge trimming, and even snow removal during off-seasons. Doing a good job can help expand your network in college and create more opportunities through word of mouth. While providing lawn and garden services in your spare time may not make you rich, it can certainly help improve your finances.
20. Start a house-cleaning service
The ability to maintain a clean house is not a universal trait, and some people may struggle to keep their living spaces clean. With the appropriate equipment and a desire to help, you can offer house-cleaning services to earn extra income during college. Vacuuming, dusting, and mopping are just a few of the common services you could provide. On your social media, you can boost your credibility by sharing positive feedback and ratings from satisfied customers. Tidying up someone's home can be a rewarding experience, especially for those who have difficulties doing it on their own.
21. Provide social media management services
If you have experience managing social media accounts, you can offer your services to others. Local businesses might want help with their social media accounts for money. You can create content and engage with their followers to grow their online presence. This experience provides you with valuable skills in marketing and communication. The experience will also give you a chance to network with professionals in various industries. Plus, managing social media accounts can be done remotely, making it a flexible option for students.
22. Drive for a rideshare company
Driving for rideshare companies during college offers the opportunity to earn a decent income, without having to commit to a full-time job. As a driver for companies like Uber or Lyft, you will likely meet new people and improve your customer service skills. In addition, you'll have control over your own schedule and the rides you choose to accept. This freedom can be empowering for students who may be used to more rigid work schedules.
23. Be a virtual assistant
Becoming a virtual assistant while still in college can be an incredibly rewarding option. As a virtual assistant, your job will entail helping people or businesses with tasks. The person you're assisting might ask you to work on email management, scheduling, or research. This job is flexible and is a practical option for college students, so you can easily work from home or between classes. Being a virtual assistant is an excellent opportunity to learn new skills while earning some extra money for your bank account.
25. Sell stock photography
College students with access to a high-end camera or a modern smartphone can explore selling stock photos online. Photos that feature stunning landscapes, candid moments with friends and family, or aesthetic pictures of your food or home are popular stock photo ideas to get you started. Reputable platforms like Shutterstock and Adobe offer fair commissions, making it an ideal side hustle. This passive income stream allows you to focus on your studies and hobbies.



Side hustles can offer easy ways to make money in college. After reading 24 of the top side gigs, you can use your spare time to earn some extra cash. Before you commit to one of these side hustles, it's important to consider the effort and time commitment required. At the end of the day, the goal is to choose a side hustle that matches your interests and works with your schedule. Adding a side gig to your college commitments can help you bridge the gap between financial aid and the cost of attendance. More importantly, these side hustles will help you gain experience and skills to set you up for success after graduation.