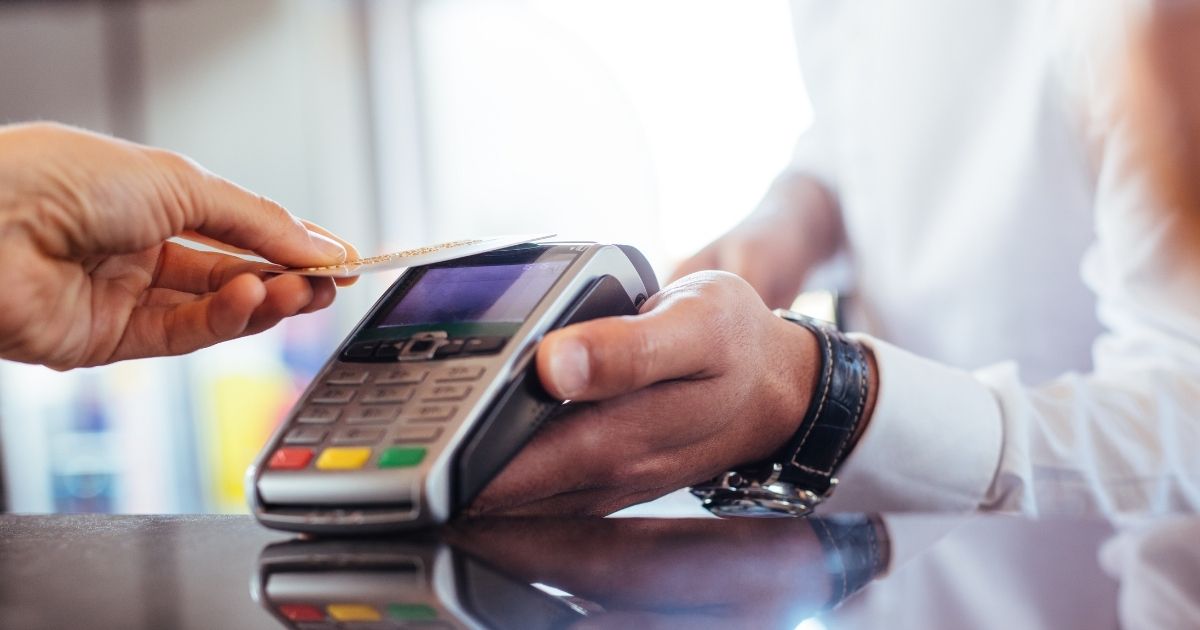 Have you tried contactless payments? Forget swiping or inserting your credit card. Tapping to pay is the new fast, easy, and secure way to check out at your favorite retailers and restaurants. Have questions? We have answers.
What is payWave?
PayWave is a form of Near Field Communication, or NFC, provided by Visa. The technology provides cardholders with the ability to transmit card payments without contact simply by being within close range of a store's checkout terminal. Just tap (or wave) your card within 1-2 inches of the checkout terminal, and once you get payment confirmation, you're good to go!
Why should I use contactless payments?
Contactless payments are easy, convenient, and quick. There's no fumbling with cash, no swiping or inserting your card, and no keying a PIN or providing a signature. Plus, it has all the security of a chip, and the card never has to leave your hand – or sight. Some financial experts argue that swiping will become obsolete by 2020. Therefore, contactless payment methods like payWave allow you to be up to date on the latest in credit card technology and security.
Does my card have the capability to make payWave transactions?
If your Visa card features the Contactless Indicator wave symbol on either the front or back, you can use it to tap to pay at many of your favorite merchants. All of 1st Financial Bank USA's Visa cards provide payWave as a payment option.
How do I know if payWave is accepted where I shop?
PayWave is accepted by most major retailers that accept Visa. Tap to pay at many of your favorite places like fast-food restaurants, grocery stores, coffee shops, vending machines, taxis and more. To determine if the retailer does accept payWave, just look for the Contactless Symbol at checkout. Walgreens, Starbucks, Costco, and many more retailers all accept payWave.
Are contactless payments secure?
Yes! Just like the trusted security of chip cards, each transaction is accompanied by a one-time code that protects your payment information. Visa payWave cards can only be read within 1 to 2 inches of a secure reader, so your card never has to leave your hand.