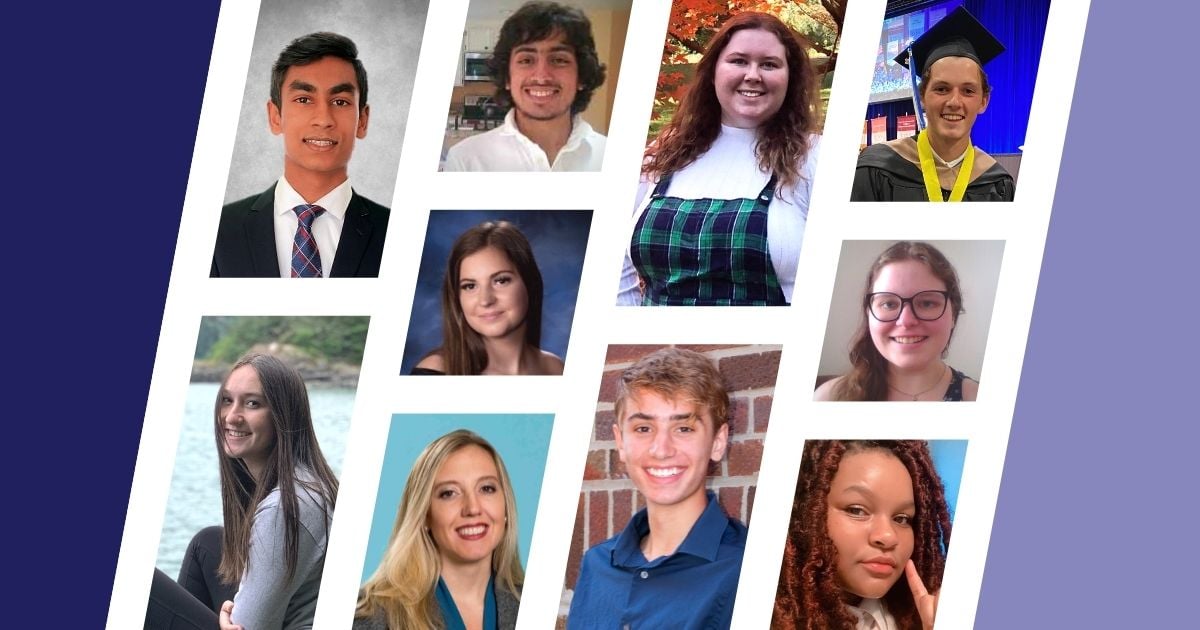 If you were given a million dollars, what would you do with it? Perhaps, you would deposit the entire sum in your savings account, go on a three-month cruise, invest in the highest-performing stocks and bonds, or donate the money to your favorite non-profit organization. As receiving one million dollars tax-free might be as rare as winning the lottery, it doesn't stop U.S. students from dreaming about how they would apply the funds in their own life. Use these million-dollar ideas from 10 students as a guide for any amount of money you come into– even if it's small.
1. Open a restaurant
Almost everyone has a favorite restaurant, but once in a while, you may feel the desire to switch it up. Visiting a new restaurant allows you to try a new cuisine without lifting a finger. In addition to the atmosphere and service, you get to dive deeper into the restaurant's culture by tasting their special food dishes. With his million dollars, a University of Washington student aims to share his culture by opening up a Greek restaurant:
"Once my house and education are paid for, I would love to open a Greek restaurant with the money I had left. As a Greek American, there are few things that I find more comforting than sitting down in a nice Greek restaurant. The food and bouzouki music opens a flood of wonderful memories from my childhood, reminding me of family, friends, and the beautiful Greek scenery of islands like Crete and Santorini. Our menu would be a collection of all of my mom's best recipes- from savory dishes like mousaka to desserts like baklava and bougatsa. Our restaurant would feature live music and an outside balcony to give people the full Greek experience when they come to visit."
Dayle F.

University of Washington
2. Travel the world
Many people have long-term goals of traveling to a place they have never been before, but many people don't have room in their budget to save for a vacation. While a vacation may not increase your net worth, taking a break from your everyday life has other intrinsic benefits for your mind and body. Part of successfully managing your personal finances is finding what works best for you. For Caitlyn, a student at University of Michigan, she would spend part of her million on a meaningful trip:
"I cannot say all of my finances would be directed towards my education and career, because even in my current situation they are not. I believe that life experiences are also valuable, and so I would devote some funds to traveling abroad after my graduation. I have always wanted to see the world, and I believe that the experiences I would gain from traveling would be well worth the expense. I hope to one day visit Italy, where my family lives, or France, whose language I have been studying for six years."
| | |
| --- | --- |
| | University of Michigan |
3. Start a business
With the help of today's technology and software, almost anyone can start a business. The trick, however, is starting a business that you're passionate about. While it's important to earn a living, it can be even more rewarding to help people along the way. An Anna Maria College student, Valter, shares how his passions became a million-dollar business idea:
"As a student-athlete, I have discovered a love for health and fitness. So much so, I wish to open up my own facility for athletes who aspire to play at the next level. Whether that be professional, college, or even just their high school's varsity team, I want to help them. With this money, I would be able to buy a property and all the equipment needed to make this dream a reality. However, unlike other sport-specific gyms that are geared towards athletes, this one would be made far more affordable."
Valter S.

Anna Maria College
4. Give back to loved ones
Parents, guardians, grandparents, or other role models play a huge part in shaping your life. Often, these loved ones contribute their time, knowledge, and even money to help you become a better person. When you're older, it may seem like you can never repay them for all they've done, but it doesn't hurt to try! A Chicago School of Professional Psychology student shares how she would use a million dollars to give back to a special person in her life:
"I have thought about this and know wholeheartedly that my first step would be to pay off my mother's debt and buy her a house. She has never owned anything, working so hard for so little. She raised my brother and I on her own, and to this date, she has never been able to focus on herself and her health. She has only ever encouraged my brother and me to do what makes us happy, and she has been supportive of all my life endeavors. It would give me comfort to know that she could improve her health and that she would be taken care of financially, as this is a concern that plagues me."
Jamie D.

The Chicago School of Professional Psychology
5. Pay off debt
With a million dollars, you could do a lot of things, but one of the smartest is to pay off your debts -- especially those with high interest rates. Your credit card debt, student loans, and mortgage could all be completely paid off, along with any other debts you owe. A student from Kennesaw State University would use her million dollars to eliminate the familial burden of her loans:
"The first thing I'd do with one million dollars is, of course, pay off my student loans. Coming from a low-income family, getting into college has not been the easiest. During my first year of college, a series of unfortunate events threw my family and me into a great deal of debt. By the end of the first semester, I had depleted all my financial aid resources, forcing my family to take out loans just to keep me in school. With $1M, I'd be able to reimburse my family and the school system."
Tiyeni M.

Kennesaw State University
6. Achieve a childhood dream
Some childhood dreams are unrealistic, like wanting to be a princess or dreaming of eating all of the chocolate in the world. However, other dreams may stick with you into adulthood. Whether your childhood dreams are short-term or become your life's ambition, a million dollar gift can help make them a reality. Rivash, a Georgia Tech student, would use the money to develop technology to make his dream safer:
"I would use this money to pursue an education in mechanical engineering so that I can achieve my childhood dream. For as long as I can remember, I was obsessed with racecars and dreamt of being a Formula-One driver—speeding through corners and pushing my car to the limit. However, one factor notoriously associated with the sport is the danger it imposes. Whenever I go racing, my mother is always worried about my safety. Therefore, I plan on studying mechanical engineering, with a specialization in vehicle design so that I can help racing-teams develop technology that will make the sport safer, and incorporate this technology into road-cars built for the majority."
Rivash D.

Georgia Institute of Technology
7. Serve the community
Whether you grew up in a small town or a big city, there are many places to find community volunteer work. Giving back to your community is a great way to improve the lives of others while growing as a person yourself. While helping others, you may make new friends, learn new skills, and add memorable experiences to your life. An University of Arizona student shares how he would continue to serve others with his one million dollar gift:
"Serving others has been a significant part of my life. I have been an active volunteer for various organizations for as long as I can remember. Much of my service has been through Scouts BSA, where I earned the rank of Eagle Scout. I have also participated in volunteer projects through my membership in the National Honor Society. Continuing this spirit of service is important to me, and having that $1 million would give me additional resources to donate time, talent, and money."
Andrew V.

University of Arizona
8. Create scholarships for others
For most students, paying for college can be nerve-wracking. You may need to rely on loans, grants, parental contributions, and your bank account to make ends meet. After all that financial aid, some students may still come up short on their college costs and living expenses, which is why you'll want your scholarship applications to stand out. Avery, a University of Arkansas student, would use her monetary gift to help others pay for college:
"I currently attend a diverse public school, and I'd like to fund some scholarships for students wanting to further their education, whether it's trade school, community college, or traditional college. I know how stressful it is wondering how you're going to afford post- high school education, and I'd like to ease the burden for future seniors at my school. I've noticed other local high schools offer several scholarships specifically for students attending that particular high school, and my school currently only offers one."
Avery C.

University of Arkansas
9. Invest in the future
Because the future is unpredictable, it's important to set aside some money for financial emergencies in a savings account or dedicated emergency fund. Beyond savings, it's also important to consider investment options, such corporate bonds, mutual funds, or investing in real estate investment trusts (REITS). Although it might be a little early for estate planning as a college student, it's never too early to map out where your money will be going. A University of Mary Washington student would use part of her million to invest in the future:
"After making sure any high-interest debts are paid down and all the necessities are taken care of I would start investing three or four hundred thousand dollars into index funds. I know that most stock market investors cannot beat the S&P 500 so I would want to keep my investments at a stable rate of return. This is also where my financial advisor would come in to help manage my investments and advise me on my best options. My ultimate goal for my investments would be for them to make enough passive income that I could live off them."
Annika S.

University of Mary Washington
10. Implement sustainable practices
There are many ways to show that you care for the environment. You can reuse and recycle items, carpool or walk instead of drive, or turn off the lights when you leave a room. All these practices are environmentally friendly, but not all of them are sustainable. Although better for the environment, implementing sustainable practices into your everyday life can be more expensive. Sienna from the University of Alaska Southeast would use part of her million dollar gift to go green:
"After my education goals have been achieved, I would like to swap my everyday choices for sustainable ones. This would most likely include switching out my gas car for an electric alternative. Assuming that my education will help me secure a job that will help me pay monthly payments on a house, apartment, or condo, the million dollars can quickly be used to replace plastic and nonlocal everyday products with sustainable items…My personal earning may not be the solution to the entire problem, but I do believe that I could make enough of a difference to help snowball a greater effect for my generation and ones to come."
Sienna C.

University of Alaska Southeast
Were these 10 students able to help you form an idea of what you would do with one million dollars? Rather than entering the lottery, take a step back and think about your own budget. While a million dollars is a lot of money, the act of imagining what you would do with a large sum of money is a lot like budgeting, just on a bigger scale. In your own life, you'll still need to tell your money where to go and figure out what is important to you as a college student. The next time someone asks you what you would do with a million dollars, take a deep breath and share how you're already working towards your financial goals in your daily life.