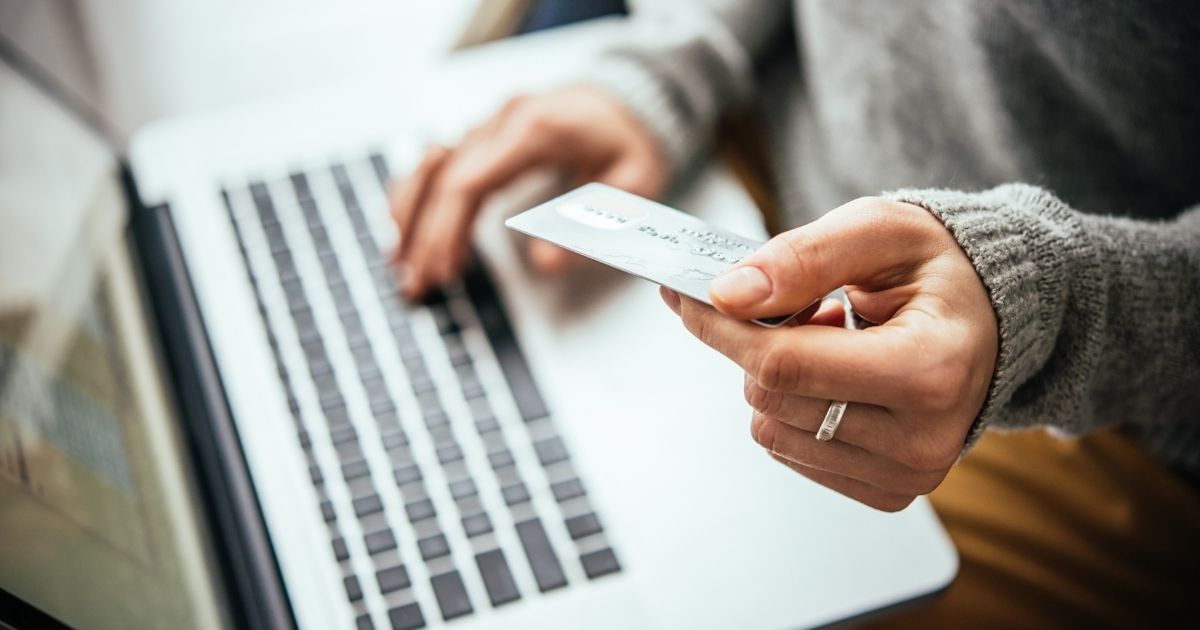 After getting your first credit card, it may be challenging to determine what you should and shouldn't buy. Suddenly, you have extra money available to you, and it may be tempting to spend it on anything and everything that comes to mind. Whether you just received your first credit card or are thinking of applying for a credit card, keep reading to learn 6 things you may not want to buy with a student credit card.
1. Monthly rent
Paying rent with a credit card may seem convenient, but it can have disadvantages. There's a chance that your landlord may not even accept payments via credit card. However, if they do, paying rent with a credit card could mean extra costs. Landlords may often charge a processing fee that is a percentage of your rent payment each month.
Putting rent on a credit card could mean utilizing a large portion of your credit limit. A poor credit-utilization ratio can lead to a credit score decrease. It also means less room for other purchases or emergencies during the month. If you do use a credit card for rent, pay your credit card bill in full by your due date. Otherwise, it will accumulate interest.
2. Insurance
Like monthly rent, there are often additional fees for using a credit card to pay your monthly insurance costs. Instead of paying fees for using a credit card, consider connecting your bank account and setting up autopay. This may allow you to avoid certain fees. Depending on your insurance provider, using autopay may even allow you to qualify for a discount.
Insurance costs can be high. Paying those costs with a credit card can contribute to the accumulation of credit card debt. If you don't pay the balance in full and on time, you'll have to pay extra in interest payments.
3. College tuition
While it may seem like a good idea to use your credit card to pay for tuition, it may not be the best option. Some colleges charge a processing fee to those paying with a card. They typically will not have fees for an eCheck. In addition, college tuition costs can be high, and you could end up using your full credit limit.
If you decide to use your credit card to pay for your tuition, look into the interest rates of student loans and your credit card. Most student loans offer lower interest rates than credit cards, meaning that you would spend less money in the long run if you take out a student loan.
4. Down payments
Making a down payment with a credit card on an item like a car is possible, but that doesn't always make it an ideal. If buying a car, putting money down means you will have to borrow less using an auto loan. That may sound positive, but review the terms and conditions for the credit card and the loan first. Which option offers lower interest? Does either offer come with 0% interest for the first year?
Evaluate your options and make a decision that is right for your financial situation. Saving money should be your ultimate goal. Next, you should focus on building credit, this will help with interest rates on loans and so much more. But, remember to keep in mind your credit-utilization ratio and any other expenses that you may need to use your credit card for.

5. Scholarships
While it may seem hard to believe, scholarship scams do exist. It's essential to understand that scholarships aren't reliable or legal if you have to make a payment in order to enter. Even if the provider promises that you will receive a large amount of money for college, do not participate. Providing a method of payment can result in credit card fraud and identity theft.
Instead of paying to enter a scholarship, find legitimate scholarships to apply for. If you're having a hard time finding scholarships, check out CollegeData's Scholarship Finder. This tool allows high school and college students to insert criteria like grades and interests in order to find scholarships they qualify for. Once you've found scholarships, learn how you can stand out when applying for scholarships.
6. Unnecessary purchases
It may be convenient and seem harmless to use your credit card for a day of shopping. However, the damage can add up quickly. Even if you're staying home, a few online purchases here and there plus food delivery can make a significant dent in your credit limit.
Ensure that if you are using your credit card, you are only spending what you can afford to pay in full at the end of the month. The exception to that is if an emergency were to occur. Even if you have an emergency, try to make your minimum payment before the due date. Be smart with your purchases, and do your best to avoid overspending. If you come across an item you want to purchase, wait a few days before making the decision to purchase. This can help curb impulsive spending.
For first time credit cardholders, knowing what you should buy with a student credit card is extremely important. Making poor purchasing decisions can result in bad credit and credit card debt. Aim to keep track of your credit card purchases and always make monthly payments on time. It's also important to remember that using a large percentage of your credit limit each month can result in a low credit utilization ratio and credit score decrease. If using a large percentage of your credit limit, you won't have the money for other purchases such as unexpected needs or emergencies.