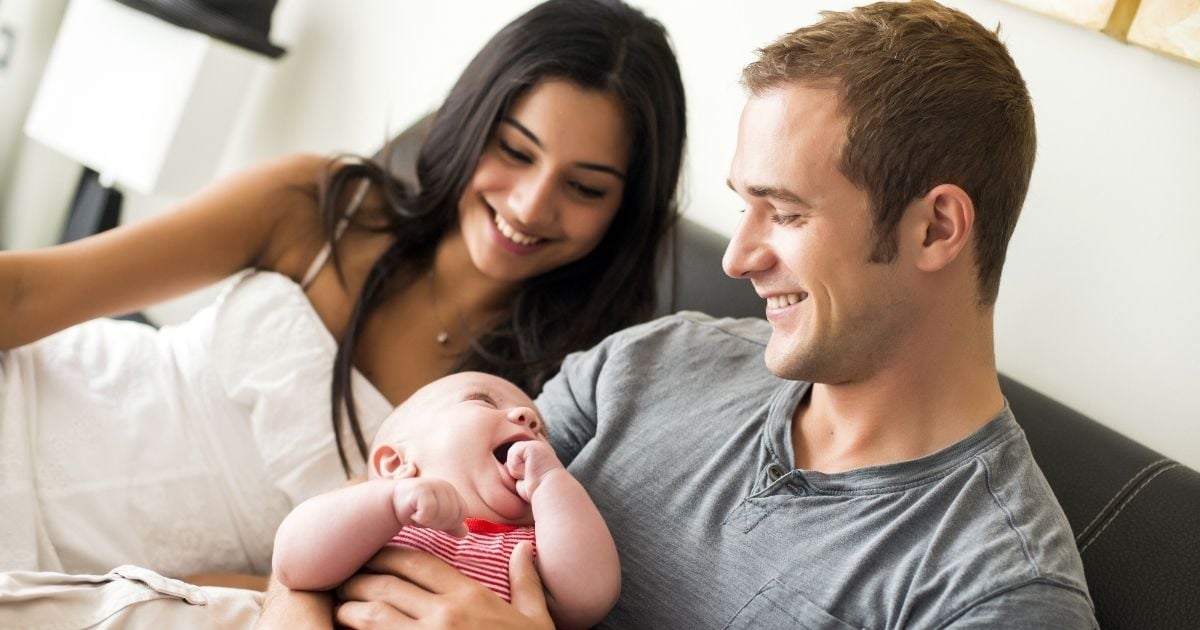 Expecting a baby is one of the most exciting times of a parents life, but it can be one of the most financially stressful times as well. Babies may be small, but their needs are large and never-ending. There are many important changes, expenses, and responsibilities you need to be prepared for before you bring your newborn home. Financially planning for a baby can easily overwhelm new parents and many don't know where to begin. Keep reading to learn how you can financially prepare for a baby.
Planning for a baby is a hefty process, and many future parents have no idea where to start. Many people find themselves seeking advice from their friends, family, and doctors, while others turn to parenting books and blogs. These are all great ways to help prepare yourself mentally and emotionally. Along with preparing medically and mentally, you also need to be preparing for the financial side of being a new parent. Here are a few things to keep in mind when learning how to prepare for a baby financially.
1. Plan Ahead
One of the most important factors in the baby planning process is time. Unless they're already expecting, it is difficult for a parent to know when their baby will arrive. It may be difficult to tell when the perfect time to start saving for a child would be. That being said, the earlier you begin planning for a child, the less stressful the planning process is!
An ideal goal for new parents is to be prepared for the big expenses ahead of time. On average, a woman will visit her doctor once every 3 to 4 weeks during the entire pregnancy. Medical bills are likely to be the largest expense during the pregnancy. Other hefty expenses that may come along is the baby's room, crib, clothes, etc.
If you are planning to have a baby one day, consider planning for your future child now. It could be something as simple as saving money into a separate bank account. If you don't have one already, consider opening a credit card. Credit cards can be very beneficial for new parents, especially when paying for medical expenses and other baby items, just avoid credit card debt at all costs.
2. Have a Solid Baby Budget
Having a strong budget is essential, especially for parents who are planning for a baby. Budgets help manage income, expenses, and are a complete game-changer for managing your personal finances. You can work your baby expenses into a pre-existing budget, but it's best to keep your baby budget separate. If you don't have one already, we highly recommend you create a personal monthly budget ASAP!
A solid baby budget should aim to include all expected costs and plan for unexpected costs. Some examples of expected baby expenses are baby food/formula, regular/cloth diapers, baby toiletries, clothes, etc. There are also some one-time purchases, such as a stroller, high chair, car seat, and other baby gear.
Some medical care is also expected, such as routine check-ins and visits as needed. It is a good idea to save more than you need for any medical expenses. You should also try to include future expenses such as babysitting services, day care, and other forms of child care.
It is common for friends and family of the expecting couple to throw a baby shower. The expecting couple has the choice of opening up a baby registry, or several, at different places and stores. These registries are large lists of items needed/chosen by the expecting couple. They also help friends and family find the perfect baby shower gift!
3. Determine Fiscal Priorities
A fiscal priority can be defined as a financial affair of great importance. It's very important for parents who are planning for a baby to evaluate and determine their fiscal priorities. Creating a prioritized list of your top financial matters is very beneficial and can help you plan for the future.
Determining your financial priorities can be confusing, especially if this is your first time doing it. Some of the most common fiscal priorities for adults are paying off debt, saving for retirement, and building an emergency fund. It is important to understand everyone may prioritize financial matters differently; it all depends on a person's circumstances and preparation.
While one person may be focused on saving or retirement, another may be focused on paying their current living expenses. Do not let others' priorities overshadow your own. When it comes to prioritizing your financial matters, prioritize them by how important/detrimental they are to you.
Expecting parents are often in a rush to save for their child's future with saving accounts or a 529 plan for future education expenses. While it is a good idea to save for college, it shouldn't cost you any financial security now or later. This doesn't mean parents shouldn't save money for their child's future at all; in fact, it is highly encouraged. But, saving for an unborn baby's future shouldn't be a top priority right now.
4. Be Prepared for Change
The experience of having a baby is life changing. When you become a parent you'll have to make many adjustments to your normal daily routine, finances, and more. It's important that you put in time and effort to learn exactly how having a baby will change your life. Here are some good questions you can ask yourself when you begin identifying the changes:
How will having a baby affect health insurance, life insurance, etc.?
How will having a baby affect my taxes?
How will a baby affect my finances?
Does my employer offer maternity leave or paternity leave?
Can my home realistically accommodate a baby?
Can my car realistically accommodate a baby?
Expecting a baby is a very emotional time for soon-to-be parents. There is a lot of excitement, anticipation, and happiness that surrounds the experience of having a baby. But, many expecting parents admit to also having some feelings of stress and anxiety. These negative emotions often stem from the parents lack of preparation, financial strain, and other avoidable scenarios.
You can help avoid these negative feelings by following the steps above and successfully planning for your new baby. Remember, the more time you spend preparing for the arrival of your baby, the easier the transition into parenthood will be.