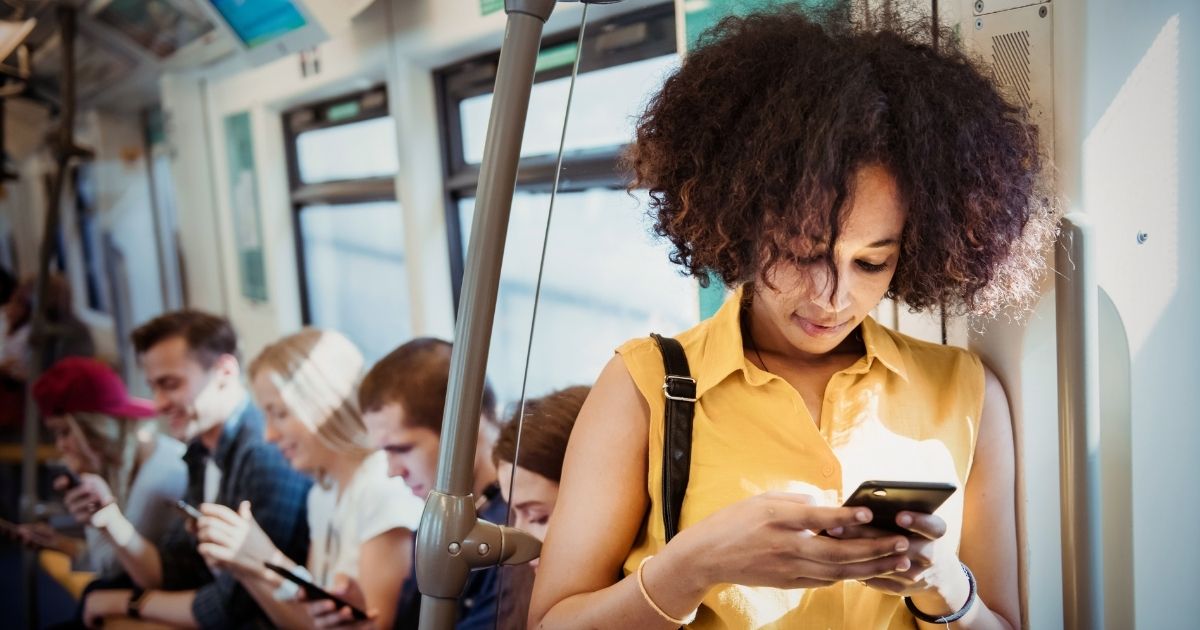 As a college student, do you ever think about what your social media posts say about you? What about the kinds of things your friends post of you? As you approach graduation and start applying for jobs, the last thing that might cross your mind is how your social media and online presence will affect you. However, this should be kept in mind anytime you're online.
Keep reading to find 6 tips for managing your social media presence that can help you give potential employers a good impression.
1. Think before posting on social media
Social media is a great way to show your individual personality and connect with friends, new and old. However, it's important to think about what you share online. You may think that Snapchat stories go away after 24 hours or a picture won't be found after it is archived, but the internet stores this content forever. A bad photo or a harsh status can stick around, even when you think it is deleted.
Whether it is an Instagram photo, quick status update, or TikTok video, think before posting. If you think it could be viewed in a negative light, refrain from posting it. This includes replying to others' posts. It's not always necessary to add your opinion. Seemingly friendly discussions in the comments can turn into heated arguments quickly. Finally, never post any content that is illegal, unethical, or hostile.
2. Consider your audience
You never know who is going to come across your online presence. After you ensure that your post is appropriate, keep in mind who may be seeing it. A negative post on social media can be a red flag to employers and can cost you a job interview or offer. Think about your content from the standpoint of, "Would I be okay with my boss seeing this?" If your answer is no, you should not post it.
Remember to keep all of your profiles on every platform in mind. You'll most likely have personal social media accounts and professional ones. Both platforms shouldn't have the same content. For example, you shouldn't post your fun birthday party on your LinkedIn profile. Keep your LinkedIn profile for sharing school related articles, job updates, and other professional matters.
3. Take advantage of privacy settings
In order to keep your social media platforms separate from your professional life, consider customizing your privacy settings. This can help limit the personal information and content that others are able to see. You are able to control who follows you, who can view what on your profile, and more. Even if you have your privacy settings on, always use good judgment in what you are posting.
While you may have privacy settings on your social media, all of your friends may not. Be sure that if you are tagged in pictures or comments that they are appropriate. If it isn't something you want on social media, consider asking your friend to remove the post.
4. Look beyond social media
Behaving properly and professionally online not only includes your personal social media accounts where you interact with friends, like Twitter, Instagram, Tumblr, Snapchat, TikTok, or Facebook, but it can also include LinkedIn, Indeed, Yelp reviews, Reddit, YouTube comments, and more. Always monitor what you publish on any platform, even if you don't think it can easily be found.
Future employers may not solely look at social media profiles. They may seek out positive results when entering someone's name into a search engine. Search results can reveal the good, the bad, and the ugly, so make sure you know how they reflect on you. Employers are using social media accounts to monitor the behavior and determine the level of professionalism of future or current employees. Although you may be keeping your more common social media clean, consistently check your other platforms.
5. Be truthful about your qualifications
Job seekers should always remain truthful about skills and qualifications in their cover letter, resume, and online portfolio. Social media can easily verify whether or not individuals have the capabilities for any job openings. This is because social media profiles are more personal now versus when social media platforms were first launched.
It is also becoming more popular to conduct a quick scan of your social media platforms instead of asking basic interview questions over the phone. However, some employers still use traditional methods to verify your qualifications. Background checks, interviewing references, or talking with previous employers are a few options they may choose. Be smart and put the right information into employers' hands.
6. Act professional and appropriate
Employers are not looking to hire someone who is unprofessional online. It may reflect poorly on their business if an employee is posting inappropriate content. If someone is using inappropriate and offensive language online, there's a chance they will act in a similar way in the workplace.
There are many acceptable ways that you can share your content on social media. Consider posting content that makes you stand out. That may include sharing professional pages, blogs, or articles. Show your intelligence and professionalism. After all, the brand that you create on social media is unique to you.
It is important to be mindful of the comments, language, or pictures that are being posted on any social media account. Including your friends' and peers' accounts. Entrepreneur says that nearly 70% of employers use social media accounts to evaluate their candidates during the hiring process. That means your online presence needs to be nothing short of squeaky clean, especially when beginning your job search. You never know what old social media post could potentially block you from the perfect career.