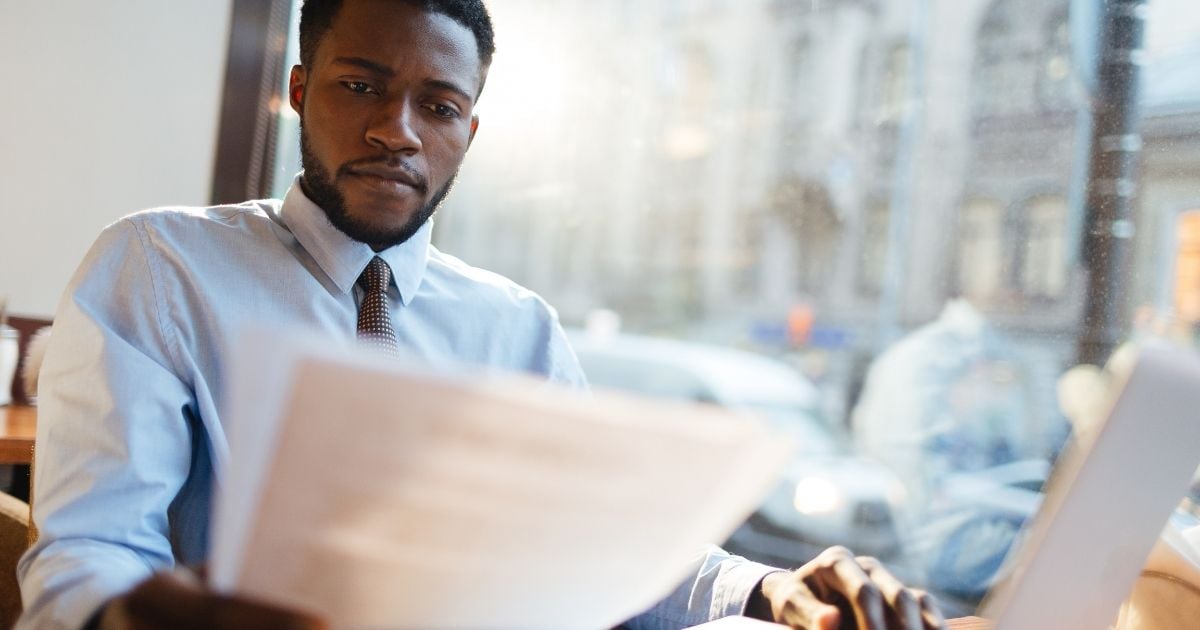 If you're serious about landing a new job, chances are that you've spent hours working on your resume. You may think your resume is perfect, but you could be missing something. Take a few minutes to read over your resume for these 7 common resume mistakes before submitting that job application.
1. Not watching your spelling, grammar, and contact information errors
Recruiters or hiring managers may immediately throw your resume away because of one small error. If there are simple mistakes in your resume, it may allow the employers to draw conclusions about you. For instance, implying you don't care about the position and are not willing to put in the work for that particular job. A common, much overlooked, error is tenses.
Throughout your experience section make sure you aren't jumping back and forth between tenses. For instance, in your past experience remain consistent between each point with past tense. Don't forget to double check your contact information to ensure that you have everything correct.
2. Underselling your accomplishments
When writing your resume, make sure to highlight your years of experience while keeping short and to the point. When explaining accomplishments, try not to sell yourself short. To stand out, quantify whenever possible, meaning use real numbers. For example, if you managed a restaurant, don't merely say, "Worked with employees in a restaurant setting."
Instead, sell yourself by saying, "Recruited, hired, trained, and supervised more than 20 employees in a restaurant with $2 million in annual sales." Be sure to make yourself stand out while keeping your content short and sweet.
3. Using outdated or irrelevant information
Keep in mind that if you include unnecessary information, it may show recruiters that you are not up to date on resume standards. Do not include age, marital status, or your children, if you have any, on your resume. Instead include, your email address, phone number, and other relevant experience.
Recruiters cannot factor this into the hiring process. Depending on the position you are applying for, include your hobbies, but make sure they are relevant to the position. Lastly, resumes should always lead up to the current time.

4. Not tailoring your resume to the job
When using your resume for multiple different job applications, you can't let your resume fall stagnant. When job searching, pay attention to the detail of skill sets on the job posting. This will be the easiest way to tailor your resume.
Making adjustments to fit the position will show recruiters that you are interested in the job. There may even be keywords from the job description that you can use in your objective statement or throughout the rest of your resume.
5. Overusing words and phrases
Those continually repeated words or phrases are not going to highlight what makes you unique. Similar to not tailoring your resume for the job, it may show recruiters that you didn't put into the effort for their application process. An easy way to change up your words is by using a thesaurus. Make sure to use words that fit your vocabulary, using large uncommon words could turn recruiters away.
6. Not formatting or designing wisely
Less is usually more, so keep your resume simple, clean, and easy to read. Your resume will not be completely filled, embrace the white space. Templates may be helpful, but make sure to choose one that is not too elaborate or frequently used. An overly creative resume may be valid for a graphic designer, but not an accountant.
Creative resumes may make it hard for recruiters to find information on your resume. To present your information clearly to your audience, use bullet points. Always be aware of where you locate your contact information too. If your information is hard to find, recruiters may toss your resume aside.
7. Saving and exporting incorrectly
Don't send your resume in a format that requires specific software to open, save and send your resume as a PDF. A PDF guarantees that your format, fonts, and more stay the same, no matter what type of device used to open the document. Also, sending a document as a PDF doesn't allow others to edit the material.
Avoid these resume mistakes, and you'll be one step closer to landing the job. A couple important last reminders: keep your resume brief; one page resumes are ideal. Proofread your resume and try your best to be as specific as possible. Lastly, keep all relevant contact information at the top of your resume. Job seekers, if you need any assistance, reach out to a career coach to help find jobs and perfect your resume.