Credit cards can be awesome and benefit you significantly. Suddenly you have the capability to go out and spend money you don't even have, and smart-phone and contactless payments have only added more fuel to the fire.
Although it may be tempting, credit cards are not for reckless and excessive spending. Instead, they teach you about financial responsibility and can help you build a good credit score—if you use them correctly.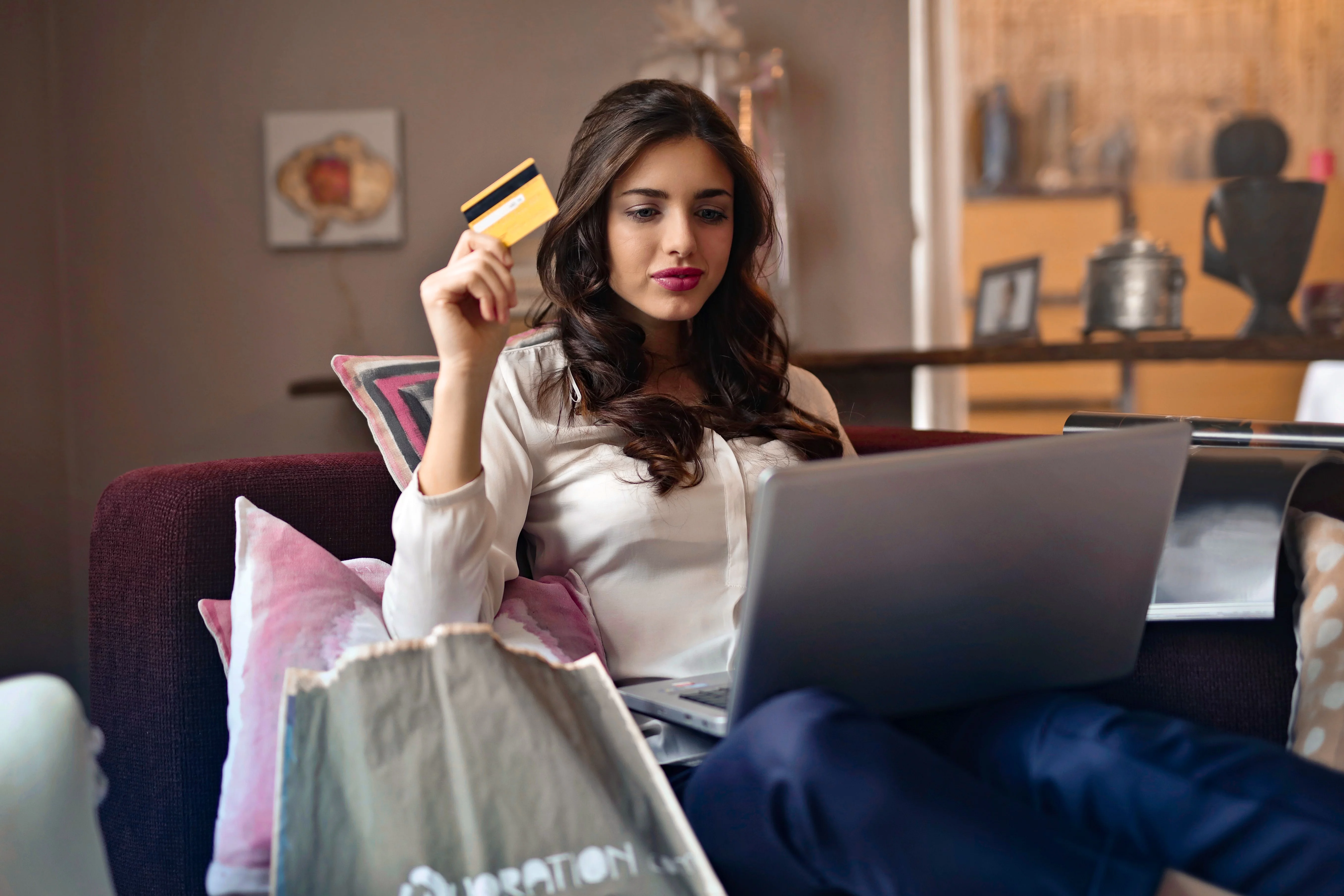 The key to being a responsible cardholder is more than simply paying off your credit card balance at the end of each cycle and an annual fee. On top of responsibility, you must also have control, discipline, and good budgeting habits. Continue reading to learn 5 credit card tips for being a responsible cardholder.
1. Be picky with your purchases
When it comes to when and what you use your credit card for, be picky! It's irresponsible to use a card everywhere because you can, especially when you first get a credit card. Instead, only use your card for key purchases and don't spend more than you know you can afford. It's also important that you monitor your purchases wisely and only buy things you need, not want.
It's imperative that you keep the future in mind when using your card. Avoid over spending on unnecessary products and services! Also, remember that the payment history you're building now will be accessible to creditors in the future. You never know, you may need your card for an emergency situation or a big future purchase, so it's a good idea to always remain well below your credit limit.
2. Aim to pay the full balance due each month to avoid interest
Interest rates may seem daunting, but if you pay your credit card bill in full before your monthly due date, you won't have to worry about interest. If you don't pay your full balance each month, the rest of the balance will transfer into next month. This causes you to pay more in interest and have a more difficult time paying off your card.
If you can't afford to pay your bill in full, at least pay the minimum payment due to avoid late fees. Carrying a balance on your card has the potential to increase your interest charges, late fees, credit card debt, and prevent you from being granted a credit line increase. This is why it is important to use your credit card wisely and only use it for necessary purchases.
It is up to you to resist the temptation to spend more than you can pay in any given month. Although the illusion of using a credit card versus your debit card seems like a smart idea at first, whatever you buy with credit is only a delayed, and potentially inflated, purchase.
3. Avoid skipping payments
When life gets busy, credit card payments may be overlooked. Whether you skip your monthly payments on purpose or by accident, the issue is all the same to credit card companies. Try your best to pay your bill on time every month. In those months in which you prefer to pay less than the balance, be sure to pay as much over the minimum payment due as you can and make sure the creditor receives it by the due date.
If you're dealing with credit card debt and want to reduce your balance but can't increase your monthly payments, opt to use your card less. It is important that you prioritize eliminating your debt because you'll only end up hurting yourself by not confronting the problem.
4. Use the credit card as a budgeting tool
Credit cards offer great budgeting tools that can benefit you in many ways. Not only can you use your credit card to track your spending with credit reports, but it can also help you stay on top of your budget and loan you money for important purchases. Credit cards are used to help pay for expenses, so don't be afraid to use your credit card when you're running low or in-between paychecks.
You can also use your credit card to pay off bills and debt. It's a good idea to set a spending limit on your card that is lower than your credit line. Keeping your balance well below your credit line makes it easier to pay off your card in full each month!
When you become more comfortable with your credit card, try using your account as a budgeting tool. As you build up your credit you'll receive more benefits, larger loans and cash advances, and gain your credit card issuers trust. If you have a rewards credit card, your credit card may offer larger rewards as you build up your credit. It's surprising how easy tracking your finances can be when you budget with a credit card.
5. Watch for suspicious activity
Credit card fraud and theft are inherent risks of having a credit card, but you can decrease the risks just by being aware. Understand your credit card provider's security policy and the card's security features. Always report fraud or suspicious activity on your card immediately and monitor your statements.
Protect both your credit and your bank account by keeping an eye out for all unfamiliar transactions and deposits, regardless of the dollar amount. Be sure to report and replace lost or stolen cards immediately. Identity theft and fraud are scary, so make sure you're paying close attention and being smart.
Being a responsible card holder is one of the most important things about owning a credit card. It can be very easy to let monthly payments and fees slip through the cracks, which is why it's crucial to stay on top of your finances. Credit cards can be intimidating at first, but as long as you follow these tips and use your card responsibly it should be a breeze!