Tax season is upon us, and it's time to start thinking about what to do with your tax refund. It can be very tempting to spend your refund check on a future weekend getaway or online shopping spree. However, spending it wisely will lead to more financial satisfaction in the future. Here are 10 smart ways college students can plan to spend their tax refund money.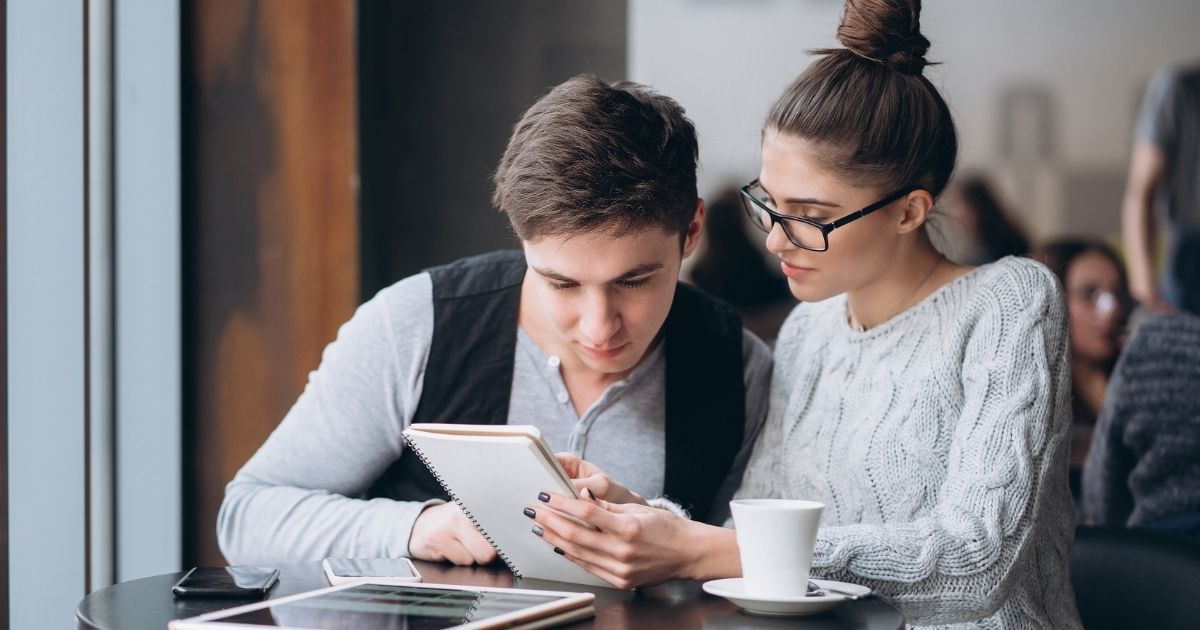 1. Pay down your debt
Whether it is a student loan, a car loan, mortgage, or credit card debt, you should strive to pay it off as soon as you're financially able. Using your tax refund to make a dent in your debt is a great way to save on paying more interest in the long run. Depending on the amount of your refund, you may be able to get ahead an extra month or two. Not sure which debt to put your refund towards? Focus on the account with the highest interest.
2. Add money to a savings account
Looking to save some extra cash? Put your tax refund into a savings account. This way, you're less likely to spend it than you might if it's in your checking account. Save it for something you really want or need, rather than an impulse purchase. Having extra money saved can give you peace of mind and help you reach your financial goals. Plus, a savings account with interest allows you to grow your tax refund amount even higher over time.
3. Contribute to a retirement fund
Have you started saving for your retirement? If not, take the time to set up a retirement account to start building interest for your retirement. It doesn't matter if you are 20, 30, or older, it is never too late to start saving. If you already have a retirement account, consider adding some of your refund to your account to earn even more interest!
4. Invest in stocks
Starting to invest can be quite confusing for those who aren't familiar with how it works. However, there are many resources available for new investors, such as college students. One place to start is with investing apps that automatically invest your spare change. These options allow students to begin investing with low dollar amounts. Research apps that allow you to start your investing journey and figure out which would work best for you.
5. Buy a life insurance policy
Some may believe that having a life insurance policy in college is unnecessary. However, there is actually a significant reason to purchase a policy while still a student. If a student were to pass away, the co-signer on the student's private loans will be responsible for repaying the debt. Consider using your tax refund to purchase a life insurance policy to stay on the safe side of financial burdens in the future!
6. Pay for car maintenance
As cars age, there is normal wear and tear, and the longer you wait to repair the damage, the more you could pay. Use your tax refund for an oil change or new tires. You may also consider having a mechanic check for any unknown issues your car may have, so you can fix them as soon as possible.
7. Create an emergency fund
An emergency fund is a type of savings account that is only used in the event of a financial crisis. This type of fund can help you stay on your feet when you lose a job or need some cash for an unexpected car repair. You should aim to have it contain at least 3 months worth of your living expenses. If you don't have an emergency fund account, create one; if you already do have one, then consider bulking it up with your tax refund to it! What better way to use your tax refund than to save it for a critical time?
8. Take a course
College courses can be expensive, but the benefit of learning something new can last a lifetime. If you have an interest outside of your major, look into taking a course as an elective. Your tax refund may or may not be able to cover the entire cost, but it will give you a boost. You may also consider using the money for additional training certificates that do apply to your major.
9. Save for a future trip
Are you thinking about studying abroad next semester or traveling for a class trip? It is a great idea to start saving as early as possible. Whether you're heading to Cuba or Washington D.C., figure out how much you need to save. Then get a head start by putting your refund into a savings account for your trip!
10. Purchase next semester's textbooks
Get ahead of the game, and use your tax refund to buy or rent next semester's textbooks. Chances are, you already know the classes you will be taking, and purchasing textbooks early means one less thing to worry about when classes begin. Plus, you'll have time to search out the best deals and avoid any express shipping costs.